Bultmann Company, a specialized designer and manufacturer of Bar and Tube mill equipment, is the market leader in the field of "Drawing, Peeling, and Straightening." Our customers in the metals process industry appreciate Bultmann Company for our high standard in innovation and our customer-oriented approach to supplying machinery solutions.

The family owned company, founded in 1972 by Rudolph Bultmann, is run by the next generation; his son Andreas Bultmann and daughter Petra Bultmann. Since 1977, Behringer International Machine has been Bultmann's sales arm in North America.

Photo: Andreas and Petra Bultmann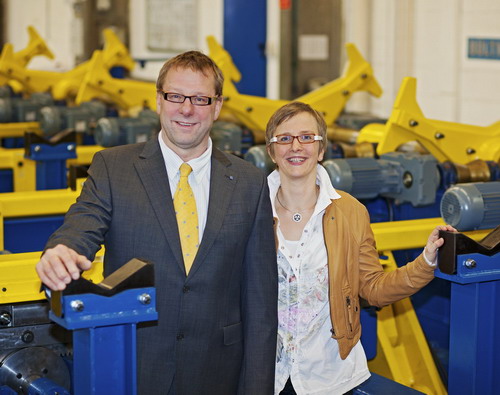 More than 100 highly qualified people comprise the Bultmann team. We are prepared to meet the day-to-day challenges of the Global Tube and Bar Mill Industry.
Our scope of supply for the Bar and Tube Mill Industry includes (but not limited to): (click on the equipment category to get photos and more detailed information)